Sewing Social Worlds (SSW) was created for a plethora of reasons. It began as a single website in 2007 after receiving an Associates degree in Business Admin, a Bachelor of Science in criminal justice and a Master's in education with a specialization in curriculum & instruction. In fact, I began the SSW journey while studying to obtain a Doctorate in advanced studies in human behaviour. I slowly began creating other websites until I had about 13, each with a blog, forums, and some with communities. I had about 30 to 40 in all. SSW was down for one year from 2018 to 2019. I retrieved it and I am finding old content and adding new.
THERE WAS A TIME when we were segregated. I am mentioning this because I was just watching a show. I woke up to it. It was called Hitchhiking to Nashville with Titus. A 74-year-old man picked up the 2 gentleman and they were discussing this topic before the driver dropped them off. One of the gentlemen asked if it was hard for the children to get along when the government desegregated us and the 74-year-old driver said no, we all got long. I also had this experience and was thinking how happy I was to hear this same experience come from another. We, the people were not the problem. If we weren't the problem, then who was? Hmmm, makes you think, doesn't it.
Titus said to his friend after so many people stopped to help get them from point A to point B. The news reports how many evil people there are when so many are so nice. Hmmm, makes you think, doesn't it?
IS THIS CONSTANT LABELING AND THIS NEED TO SEPARATE WHAT IS IN ORDER?
/
It is no measure of health to be well adjusted to a profoundly sick society

Krishnamurti
WHAT'S NEWS ON THIS WEEK'S WORLD'S STAGE?
Who refuses to Sing the National Anthem? The Women's US Soccer team. Take a look here. IMO, the state of the world offers more news on a daily than any other time in history. News has changed. Are reporters searching for stories or are they at their feet in the left's political attempt at planetary apartheid? How do students feel about the state of the world today?
The Women's US Soccer Team refused again
Women's US Soccer Team's Coach
---
Is FDA approval a controversial topic?
Click on this link to go to the blog entitled "Elite Deceit (Hegelian Dialect)" Otherwise the blog can be found on the left sidebar
MONEY IS A TOOL THE ELITE USE TO KEEP HUMANS IN BONDAGE. WE ARE BORN ON THIS PLANET WE CALL HOME. WE PAY TO EAT, DRINK & SHELTER EVEN THOUGH THESE ARE THE BASICS WE NEED TO LIVE. THE ELITE'S GOAL WAS TO ENSURE THAT HUMANS BELIEVE MONEY IS THE ONLY WAY POSSIBLE TO MANIFEST OUR DESIRES. THESE BEINGS BRAINWASHED US TO THINK WE CAN ONLY BE HAPPY UPON CONDITIONS. FOR INSTANCE, BELIEVING YOU CAN NOT BE HAPPY UNTIL YOU MAKE ENOUGH MONEY TO BUY THE HOUSE, CAR OR FILL IN THE BLANK _________ THAT YOU HAVE BEEN DESIRING.
If you want a picture of the future, imagine a boot stamping on a human face- forever

George Orwell 1984
The State of the World Post-Pandemic
---
I was never interested in Musically or TikTok until lockdown 2020. Humans needed to be together while and TikTok was a fun place to be until I saw body shaming and other bashing and cyber bullying. After creating some videos and seeing the bullying I deleted the app because I have no interest in negative vibes. Further, President Trump expressed that there may be security issues so even better to delete. After a while I chose to download the app again.
There are so many different types of humans and videos on TikTok that you will undoubtedly find an interest somewhere. Unfortunately the atmosphere is one filled with labels because we were indoctrinated to be labels in order to become and remain a divided planet. There are humans trying to change this on TikTok as well as on other social media platform
Every few years I change the home page on this site according to the social climate of the times. This may not look positive in nature but as you will see in time, it is positive because this revolution will bring about greatly needed change and unity. Unity, forbidden words to some but humans must have unity; therefore, it will happen as a natural part of this revolution which is part of our evolution and the "Great Awakening."
---
The songs below were popular on Tick Tock during the pandemic. In times of division, the pandemic and threats from the current presidential administration, people have been extremely vocal and new songs created expressing feelings about the current social climate.
This is the same song with a different video. In the future it will be quite easy to understand what this revolution is about. We have books, songs and videos. The only thing we cannot trust is the mainstream media. The news is a crock of sh!t.
These songs are telling us exactly what is going on. What about the next few songs and clip of Trump sending this Nazi war criminal back to Germany? The war criminal was stripped of his citizenship here in the United States in 2004, maybe 2003? Germany said he was not a German citizen. Our revolution began as a result of WWII. There was too much fear and low vibrations on the planet that Star Seeds were sent down. Also look at the 60's with all of its hippies and gypsies spreading love. They were made fun of; naturally, they were raising the frequency and demanding a world of peace and love.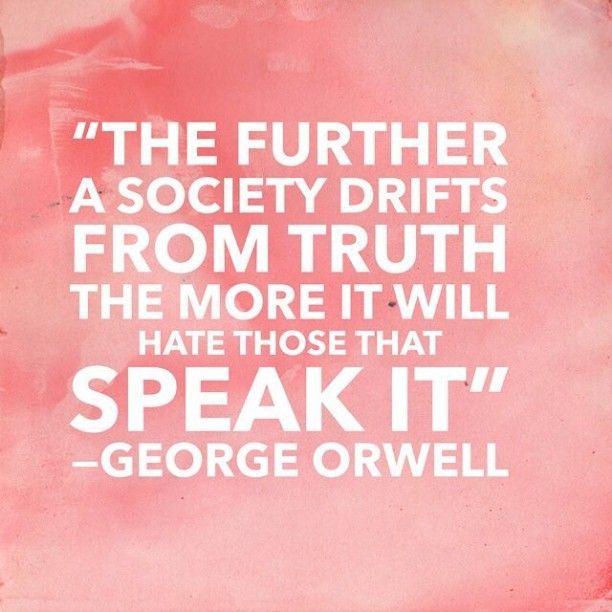 There are articles on this site that discuss racism and disparities within the justice system in America. They were written in 2004 & 2005. Important to know is that there is NOT to be one specific people group held responsible for the past because these are the acts of the elites. The elites chose specific populations to target and destroyother populations and had specific agendas, whether the agenda be for stealing land, division or discrimination. Racism will not disappear by using reverse racism. It only adds fuel to the fire. For those of you going a long with this attack "whitey" narrative, you are aiding in more division when we need unity.
Since the age of seven I have known the plan. I was a little girl holding so much weight on my shoulders and sharing was the only way to lift some of the weight. You may not think that talking to just one person or a group at a time makes a difference but it does. Each person will typically bring the word to another whether they take a positive or negative view.
Please to those of you who know me, stop telling me I am brainwashed by Q, a group of people I do not follow and barely know anything about. For 48 years, I have been telling people the truth about what is going on on this planet. I only learned about Q in 2020 so how can I be brainwashed by them or President Trump? I tell these people, maybe they are brainwashed by me, LOL. I do not believe that to be true but you never know whose ear I put words into that may have wakened them up. In a universe filled with endless possibilities, you never know who heard what from whom.
I am grateful for the many billions who visited my websites since 2007 and that you were patient through rebuilds etc. It means a lot to me.
S~2021
Peace Comes From Justice. Justice Comes
From Realizing There Is A Problem. There Is
A Problem Because We Accept Labels.
United We Stand!
No Label Project (NLP)
DEMOCRATIC SOCIALISM IS THE BRIDGE TO COMMUNISM WHICH WOULD BE TRUE ANY OTHER TIME IN HISTORY BUT NOW IT IS THE BRIDGE TO FASCISM, A ONE WORLD DICTATORSHIP AND TYRANNY. WELCOME TO YOUR NEW WORLD THAT YOUR PARTY WELCOMED IN FOR WHAT YOU THOUGHT WAS A TURN IN THE RIGHT DIRECTION. YOU THOUGHT THIS WAS A REVOLUTION OF UNITY? THIS IS AN AGENDA WHICH CONTINUES TO DIVIDE BECAUSE DIVIDING HUMANS IS THE FOUNDATION OF THE AGENDA. WWII DID NOT END THE WAY THE INORGANIC ONES WANTED IT TO END SO TRUST THAT THEY ARE NOT FINISHED. THEY ARE COMPLETING THEIR AGENDA AND THE REAL REVOLUTIONARIES ARE THOSE FIGHTING THE RADICALS BY CALLING THEM OUT. IF YOU SIDE WITH THESE RADICALS AND ARGUE AS YOU DO THAT THIS CHANGE IS FOR THE BETTER, IT IS BECAUSE YOU ARE NOT PAYING ATTENTION, AS USUAL. IT IS A SHAME! S~ 2021
You are enough. You do not need acceptance. You are the collective consciousness. All you have to do is show up. Do not be pressured into believing a narrative that does not resonate with you. That which is natural needs no label, reproduction, to be in the in crowd or to be part of a hierarchy. Spirituality is natural and you are a spiritual being having a human experience.
Does hyper-reality fool people into thinking the reality we live in the matrix is real? Click on the link to find out more about hyper-reality.
The division of race leads to discrimination and social class. The division of social class leads to low self-esteem and war. Low self-esteem and war lead to low vibrations.
SOCIAL CLASS
"While defining social class in the US is difficult, most sociologists recognize" 4 "main categories;" the upper, middle, working, and the lower classes. Let us further examine these concepts. Link to study.com
What Do We Know and How do We Know What We Know? What Constitutes Knowing?
---
I guess this is dependent on who is in control of your life. Is it ego or soul.? The best answer ego can respond with is nothing, I know nothing. Think about it, what do you know? Is Earth flat or round? Can man reach the moon when rockets can't break through the Van Allen Belts? How does a plane land on a spinning ball? How do we defy gravity on a daily basis?
How do we know what we know? There are many ways to know what we know, however; intuition many times is not considered a valid way of knowing.
Intuition, Clair-cognizance & meditating are subjective & the REAL ways of knowing. The elite chose to hide this for millennia in order to hide many truths.
More recently, since the 1960s; the elite adopted the term conspiracy theorist for those who KNOW. They did this so we look crazy. It is all too clear, even if you are still semi-asleep.
Oceans on a spinning ball? How can Earth flood if it is a round spinning ball? The sun is 93 million miles away? Can humans withstand temperatures of 200 above or below zero on the moon? A wise man once said "I know nothing." Enlightened people know the answers to many of the questions that baffle you. That is why it is beneficial for all of humanity to awaken!
---
Dismantling the Layers of the Web (Our social World), that We Created Over Time.
Culture has been sewn in a web of deceit, so we may forget we are magic from our heads to our feet. In the matrix, we are busy chasing money for things, rather than chasing our creations that make our hearts sing.
~Simone AKA The Philosopher / Ms. Philosopher
TAKE BACK YOUR POWER! TAKE BACK YOUR LIFE! TAKE BACK YOUR ENERGY!
Come participate in weaving the fabric of society to be one of creativity and inclusion.